New job posted: Front End Developer / Juice Mobile / Toronto, ON, Canada bit.ly/1jveChk
[Editor's note: This is a guest post by Bob Stratton and Andrew Currier of PCK IP  about patents and patent strategy for Canadian startups. And while "traction is the new IP", this is one very cost effective strategy for startups, but is it the right one for you? ]
JOHNNY CASH by Leopold Bloom on 500px
Seriously, patents? Are patents really an effective strategy for startups? It's an almost Shakespearean dilemma for founders, to patent or not to patent.
There is a real tension between the long term benefit which must be balanced against the short term need to manage cash burn carefully and the management time required for a successful patent program and the immediate need for focus on getting product out the door.
Understandably, early in the corporate development lifecycle most startups choose to focus on building and shipping product and growing traction and revenues. We've heard that traction is the new IP. There are unintended consequences to this decision, that founders need to be aware of that have impact on the business down the road.
The refusal to even consider patents can be left for another conversation.
We present an analytical approach for founders to consider performing an upfront analysis of: "Are patents an important part of my business plan?? and "When do I start pursuing a patent strategy?". Here are some starting points.
Timing is Critical
There are a couple of unpleasant patent facts that we must be considered:
If you disclose the invention before filing a patent application, you lose the ability to patent it in most of the world.  (A short list of countries, including Canada and the US, forgive your prior disclosure for as long as a year, and let you still file a patent application before the expiry of that year);Prior disclosure is an issue because you may have to disclose your invention to a variety of people such as investors, potential customers, suppliers, etc. – who refuse to sign a non-disclosure agreement.It is also an issue because your successful launch of your product/service is a disclosure.
The first inventor who files an application at the patent office blocks any subsequent inventor who files for the same invention.First to file is an issue as someone else can beat you to the patent office, at best blocking you from filing your application and at worst blocking you from running your business.  It actually happens that two or more people independently invent the same thing at roughly the same time, especially in the tech space wherein technological advances may suddenly enable a new product or business.
In view of (a) and (b), pretty clearly the correct answer is to file "as soon as possible", but patents cost money and start ups, in particular, should defer expenditures as long as possible until their valuation has increased, to make raising money less expensive.  Again the short term and long term are at odds with each other.
Patents Cost Money, Defer or Spend?
So, what do you do?  It depends? Or there is no easy answer. It requires a founder to be able to use their experience and interpret the market signals to make informed decisions about spend.
Our suggested set of analytic steps is:
Determine which aspects of your product/device/system/business might be patentable.
Determine which of those aspects might be worth patenting from a business perspective.
Determine when those patentable aspects will be first disclosed.
Determine when you can afford to file patents.
Compare 1, 2, 3 and 4 to identify critical dates (disclosure of invention vs. available funding) and decide what to file and when.
Unfortunately steps 1-5 sound simple, but of course there is a fair amount of dependency upon specific fact situations.
For example, you may have several possible inventions identified at step 1, but whether they provide a commercially significant advantage to your business (step 2) will vary widely and can be hard to predict given that your goal is to create an entirely new market and how that market unfolds is not predictable with complete confidence.   You may also require some professional advice to help with step 1, as it is not always straightforward to identify developments which are patentable from those which are merely clever.
For step 2, some inventions may have a limited useful lifetime: e.g. the first implementation is web-based, but you expect that most of your revenue will be generated from a custom mobile app – once you can build and deploy it.  So, you may forgo protecting the web-based version to save the expense, knowing that you are leaving the possibility of web-based competitors in the future. Other fact-specific scenarios abound.
Depending on the outcomes of steps 1, 2, and 3, step 4 can be made somewhat easier by deciding upon an appropriate filing strategy to manage the trade-offs between expenditures and protections.  For example, you may decide to limit the countries in which you file for patent protection and/or you may decide to "beat" a disclosure by filing a provisional patent application, rather than a complete application, to reduce immediate costs.
You may also identify, at step 2, different classes of inventions: i.e. – those which are fundamental to your business and which should be patented as broadly as possible/reasonable and those which are mere "nice to haves" which can be deferred or allowed to be lost to manage costs.
Seek Informed Advice
We believe that the patent analysis is really just an adjunct to the kind of big-picture business case analysis that is necessary to achieve long term success.  Founders must know their market and have the vision to see that their startup investment has a real potential of a long term payoff.
Founders are already faced with complex crystal ball gazing business decisions such as: What is my product road map? What investment do I need? Who should be on my management team? How can I monetize my product? Who is my competition?  Where founders don't know the answer to these questions they seek out a number of excellent, unbiased resources to help them.  A patent analysis can be added to the other analyses both at the outset and at each milestone, and the results fed back into the planning process to best manage the path to immediate and to long term success.
Reach out to Andrew or Bob for a conversation about your startup.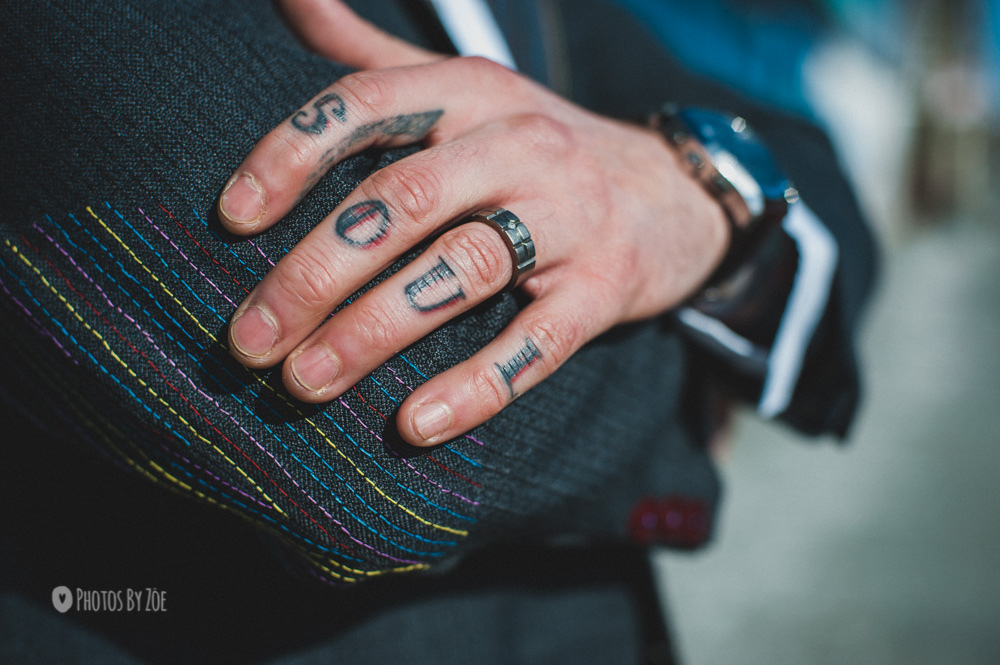 [Editor's Note: This is a guest post from Thomas Rankin. It is subset of his original post, which is a collection of thoughts and research compiled during some of the earliest exploration into the Dash Hudson business model. ]
The Set-up
E-commerce is on a rocketship, with clothing retailers and brands using technology to create new ways to engage with customers online. In fact, clothing and accessories is the fastest growing segment of e-commerce. A study done by Emarketer projects that online sales of clothing and accessories will continue to grow year over year at a rate faster than even the electronics and books segment, with sales reaching $73 billion by 2016.
Don't Forget the Dudes
Despite the trope of women as fashion-obsessed shopaholics, men also have a desire to buy things they know they'll look good in. However, most department stores and shopping malls are designed with the female shopper in mind, leaving men to fewer clothing options, particularly for those who are sartorially-inclined. This void, combined with growing presence of internet and mobile technology in fashion e-commerce, creates a perfect storm of opportunity for online brands and retailers that offer affordable, convenient, and fashionable options for men. According to research from Rakuten Linkshare, 83% of men surveyed prefer to shop online. Not only are men flocking to online retailers to get their new threads, but according to Chris Ventry, the general manager of Gilt Groupe's GiltMan, men are out-shopping women by 20-30% in all areas of online shopping.
Where the Boys Are: Men's E-Commerce Companies
A number of men's e-commerce companies are cashing in on men's interest in buying fashionable and trendy clothes online. Companies such as Frank & Oak, Bombfell and Trunk Club are at the forefront of offering a curated subscription service that makes shopping efficient for guys. Subscription commerce has proven popular with men who wish to avoid the complex decision making involved with shopping. Other online-exclusive fashion companies like Bonobos, Jack Threads, and Mr. Porter offer quality men's fashion at various prices. Bonobos is for the guy who likes the crusts cut off his peanut butter sandwich, Jack Threads for the guy who likes crusty dive bars and Mr. Porter for the socialite upper crust. J.Crew is a well-known traditional unisex offline retailer that offers an expansive online selection for men. H&M, Uniqlo and Zara compete for the disposable fashion market at a lower pricepoint. Streetwear companies like Superdry, Saturdays Surf NYC, Need Supply Co., Union Made Goods, and Stussy offer casual and weekend wear for dudes that take their looks seriously. For the slightly avant garde, it's all about the Nordic brands: Matinique, Norse Projects and Selected Homme are doing some of the best work in men's fashion today.
Just Show me the Good Stuff
Clearly the world has changed, as there are a growing number of fashion options for men. So many that it is easy for guys to get overwhelmed, like a child lost at Nordstrom. According to research from Rakuten LinkShare, 48% of young male shoppers between the ages of 18-25 are overwhelmed by the plethora of choices with online shopping. Refinement of those options is a serious challenge. A survey conducted by Dash Hudson indicated that more than 60% of guys aged 18-24 want social validation and recommendations before buying. This contrasts with women, where over 75% want to discover content on their own. Guys readily admit that they need help looking good, and want guidance on what to buy. For the sartorially interested male, the growth in popularity of social commerce sites has been a mixed blessing. Pinterest launched in 2010, giving consumers the ability to take part in a taste-based community that curates photos of fashion, food, architecture, hairstyles and many other things. Now social shopping companies like Wanelo, Fancy, Svpply, and Fab are making it easier for fashion-conscious shoppers to curate their style, draw inspiration from other users, and connect to their favourite stores and brands. A review of Alexa data shows that each of these shopping sites is much more likely to be frequented by female shoppers, something that is evidenced in their communities and user experiences.
Mind the Gaps in the Market
Despite the growth of men's fashion e-commerce, there remains a great deal of room for innovation. Although social shopping companies like Wanelo and Pinterest allow users to curate their style, the plethora of available products can be overwhelming for the male shopper. Our research at Dash Hudson indicates that over 80% of men come to a shopping platform with the intent to buy as opposed to create content. The prevalence of dead and broken links in social shopping sites often interrupts the demonstrated intent. I am Jack's complete frustration.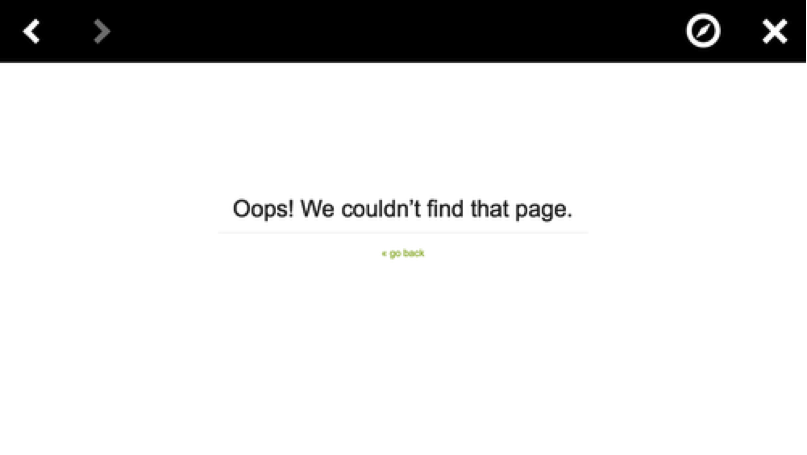 So close.
New social marketplaces must solve the problem of enabling the customer to search great content and then convert intent into purchase. This is especially important in the case of the need and immediacy-driven male shopper.
The Future of E-Commerce Is In Your Hands – Literally
The trend of men shopping online will continue to grow with mobile shopping becoming the newest way to efficiently discover and purchase clothing. Mobile technology can capitalize on men's desire to shop on the go, making the fashion e-commerce experience more efficient than ever. According to Forrester, mobile currently accounts for 5 percent to 10 percent of all retail transactions. Yet for most online retailers, the big story is that mobile commerce is increasing at a rate of up to 185 percent. For men's retailers who have caught the mobile wave (ahem, Jack Threads) this is great news. The DDB Lifestyle Survey in 2013 indicated, of men aged 18-34, 30% use shopping apps on their phone and 24% typically shop for and buy items on their smartphones. In the age of the digital urban lifestyle, convenience wins.
Final Thoughts
Experiences need to become tailored to how men shop by getting the best, most validated clothing in front of the shopper for their final purchasing decision. As more social shopping experiences become tailored for men, and as better retail products are built for mobile devices, male shoppers will start to feel the warmth of a market that finally understands them. At the end of the day, it's all about being the coolest version of yourself. Finally, guys are being given the tools that make it fun and easy for this to happen.