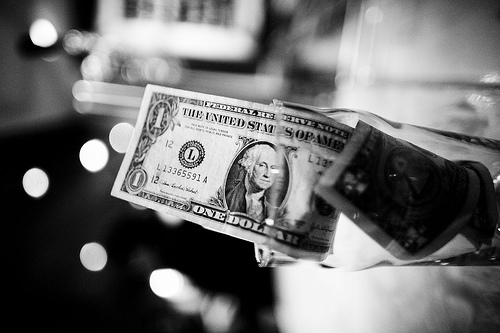 Some rights reserved by Thomas Hawk
Remember Ted Livingston's insanely great donation to UW VeloCity, well it looks like it is being put to good use. The VeloCity team announced The Velocity Venture Fund. The University of Waterloo and the team at VeloCity are working to put that capital to use for students in the VeloCity residence. It looks like they are both testing their ideas (love this) to make sure students are interested before the full launch of a fund. They are running a contest for UWaterloo students that provides a seed grant of $25,000 + office space + incorporation.
It's pretty cool. I am hoping to learn more about the Fund that is launching in the fall. Jesse Rodgers is a huge asset to UW.
What does this first version of the funding contest look like?

A hack weekend followed by a pitch night where 5 teams are selected and given $500
Those 5 teams come back in a month or so and have a chance to compete for $25 000 + incorporation + office space on their next co-op work term or following term (so for spring that will be fall)
That is all.

To qualify for the competition:

A current student at the University of Waterloo
Do you have to live in VeloCity? No. But it would give you an advantage.