Editor's note: This is a cross post from Mark Evans Tech written by Mark Evans of ME Consulting. Follow him on Twitter @markevans or MarkEvansTech.com. This post was originally published in September 12, 2011 on MarkEvansTech.com.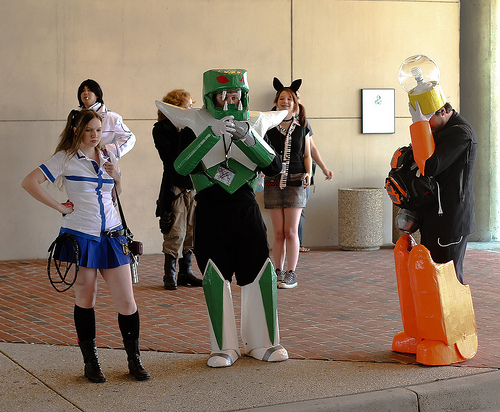 Some rights reserved by SteelToad
There has been a lot of euphoria and happy dances recently about the flurry of Canadian start-ups being acquired. The list includes Zite (CNN), Five Mobile (Zynga), PostRank (Google), PushLife (Google) and BackType (Twitter).
The positive news is that the flurry of deals (22 and counting, according to TechVibes) provide a huge boost to Canada's start-up ecosystem, which needs all the support it can get. Acquisitions reward start-up founders, encourage venture capitalists and angel investors, embolden entrepreneurs, and provide a healthier landscape for people like myself who provide services to start-ups.
In short, Canada's start-up ecosystem is on a roll and, hopefully, these deals will make things even better and more active.
But there is a downside to these start-ups being snapped up. Many of them are early-stage companies with interesting technology but perhaps not a lot of customers or revenue. Rather than a business being acquired, it is the ideas, intellectual capital and, as important, the people that are being purchased. Many acquisitions are fuelled by the need to add strong talent to jump-start the growth of a business or service. Zynga, for example, was looking to boost its mobile development capabilities so buying Five Mobile was a quick way to do it.
The problems with many of these deals are two-fold:
Many start-ups are snapped up before they get a chance to gain real traction and evolve into small or medium-size businesses that employ dozens or hundreds of employees. It means the loss of an opportunity to build a high-tech community that features a "middle-class" between start-ups and large players (most of them U.S.-owned) such as Microsoft and IBM. In an ideal world, some of these start-ups would grow into an Open Text or, heck, a RIM.
Many of these deals involve some or all of the start-ups' employees moving out of Canada. PostRank's employees, for example, moved to the Mountain View, CA. after the Waterloo-based company was acquired by Google. It's an M&A-driven brain drain when the best and bright entrepreneurs, developers, etc. get sucked south of the border. Granted, many of them will likely return to Canada with more experience and some dollars in their jeans but, in the short-term, it's a loss for Canada's high-tech and start-up community.
I recognize that, in the scheme of things, these are nice "problems" to have. After all, it is better that start-ups are being acquired and investors rewarded as opposed to no M&A activity, which afflicted the start-up landscape for far too long. My point is it is also important to recognize there is a downside, even though it is something we can happily accept.