Mar
3
Tue
2015 Canadian Crowdfunding Summit
Join us at the foremost destination for leaders in the Canadian Crowdfunding economy (#CCS2015). The full day conference will cover all aspects of crowdfunding including equity/investment, debt/lending, rewards, pre-sale/product, causes, and emerging online models: Hear from Crowdfunding Experts. Panel Discussions: topics include the impact of crowdfunding, market trends, the funding ecosystem, and more
* Success Stories: come hear insights learned from the top crowdfunding campaigns
* Workshops for Companies and Investors
Pitch Sessions: showcasing qualified startups
www.crowdfundingsummit.ca
Price: $200
Link: http://www.crowdfundingsummit.ca
The Next Founders – Application Deadline
The Next 36 has just launched applications for the 2015 cohort of The Next Founders, created for the young founders of high growth technology start-ups. It can be done concurrently with other programs. It costs nothing and requires founders to give up no equity.
This program provides our best-in-class entrepreneurial education to the founders of high growth, scalable ventures with enormous potential. It also provides these ventures with access to the extensive N36 network.
Link: http://www.thenextfounders.ca/
Investor Screening of BrightLane Entrepreneur Award Web-Series

@ BrightLane ExChange Event Space
Mar 3 @ 7:30 am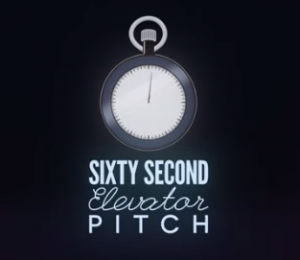 Be the first investors to meet some of the brightest up-and-coming entrepreneurs in Toronto!
Indulge in a catered breakfast while watching the exclusive first airing of the BrightLane Entrepreneur Awards web-series. Hear from the contestants, learn about their initiatives and find opportunity to invest in successful businesses. After, take a tour of the BrightLane facilities to see where startups are working from.
RSVP before February 27th to ensure your spot at this event.
LeanCoffeeTO Ep #174 – How to Be a Great Founder
Mar 3 @ 8:00 am – 9:00 am
Hey Everybody – Session 13 of the Startup Class Series features LinkedIn Co-Founder Reid Hoffman talking about How to Be a Great Leader. You can find the lecture here: http://startupclass.samaltman.com/courses/lec13/ As always, please check out the lecture and come equipped with any observations you make, things you disagree with, or any questions the lecture brings to mind.
Price: Free
Link: http://www.meetup.com/leancoffeeto/events/220601089/
The Art and Science of Selling
Mar 3 @ 8:00 am – 11:00 am
Sales are key to any successful business. Learn the ins and outs of sales and how to build a sales approach to ensure growth and traction.
Price: 125.00
Link: http:ceed.ca
Growers meet Researchers to Develp Needs and Ideas
Mar 3 @ 9:00 am – 1:00 pm
Researchers and problem solvers meet local growers to identify and address needs. Network, learn and assist in the solutions
Link: http://springboardatlantic.ca
MTL NewTech – PyCon Edition

@ Notman House
Mar 3 @ 5:30 pm – Mar 3 @ 8:30 pm
MTL NewTech is letting you decide which of the 8 startups running will win a booth at PyCon! The event will feature the best startups, minds & cutting-edge innovations that use Python as part of their activity. You'll have plenty opportunity to meet programmers, mobile & web entrepreneurs as well as professionals.
Price: $10+
Link: http://www.eventbrite.ca/e/mtl-newtech-pycon-edition-tickets-15867698714
Big Data Montreal + DevOpsMTL
Mar 3 @ 6:00 pm – Mar 3 @ 9:00 pm
Two scheduled presentations both by Jake Moshenko: Rocket: CoreOS's App containerWhat is Rocket? Why we created it? How does it compares and contrasts with Docker? Which tool to use for different jobs?CoreOS + Quay.io Development LifecycleHow CoreOS + Quay.io fit into the development lifecycle. Problems we're fixing and what app developers need to consider architecturally to work with these technologies.Flash presentations: SparkSQL vs Impala for interactive query, by Olivier Mirandette, architect at GuavusN.B.: This edition will be in English.
Price: Free
Link: http://www.bigdatamontreal.org/
Founders Workshop: Energize Your Journey
Mar 3 @ 6:00 pm – Mar 3 @ 8:00 pm
OneEleven and TieToronto present the Founders Workshop, led by Saud Juman (Founder/CEO, Policy Medical, Martial Artist, Healer) on managing your Energy and that around you, to generate success and results.
Through his background in entrepreneurship, athletics, martial arts, meditation and his relentless pursuit of studying and learning from some of the best coaches, healers and self-improvement experts in the world, Saud brings a unique and practical approach to coaching and mentorship.
Price: $10
Link: https://foundersworkshop.splashthat.com/
Toronto HubSpot User Group: Inbound Marketing Week 2015
Mar 3 @ 6:00 pm – Mar 3 @ 8:00 pm
To celebrate Inbound Marketing Week, you are invited to attend a special edition of the Toronto HubSpot User Group. If you are looking to stay on top of the latest inbound marketing strategies or simply would like to meet with other inbound marketers and HubSpotters from the Toronto area, this event is for you! If 100 people register for this event by February 6th, HubSpot will send a speaker for the occasion.
Price: Free
Link: http://www.eventbrite.ca/e/toronto-hubspot-user-group-inbound-marketing-week-2015-tickets-15278155374
#TeamLeadTO: March Meetup with Bohdan Zabawskyj
Mar 3 @ 6:30 pm – Mar 3 @ 9:30 pm
At the next meetup Bohdan Zabawskyj will share the things he has learned in growing software/development teams including: Hiring & Culture, Establishing & Evolving Processes, Tools/Technology/Toys. Bohdan has a broad working knowledge of the software & IT industry based on over 20 years of experience in leading engineering, product/project management, and strategic planning initiatives in both rapidly growing start-ups and large enterprises.
Price: Free
Link: http://www.meetup.com/Toronto-Software-Team-Lead-Meetup/events/219994879/
Web Project Night – All Web Developers and Designers Welcome!
Mar 3 @ 6:30 pm – Mar 3 @ 9:30 pm
Come on out to Web Project Night! All Web Developers and Designers are welcome — no matter your skill-level. Bring a Design/Ruby/Javascript/Python/PHP project to work on, even if it's just an idea, sit around the tables and hack alongside fellow web developers and designers. Make some progress on your project, get your questions answered, share advice, make connections, collaborate on an app, or volunteer to help out some of the newer developers. All skill-levels are welcome and encouraged to come! If you don't have a project, don't worry, we'll finds something for you to do. ;)
Price: $0
Link: http://www.meetup.com/OttawaRuby/events/209365542/