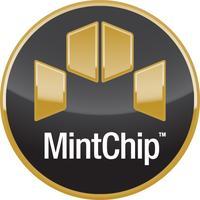 Interested in changing financial services, identity and the changing role of currency. The folks at the Mint Chip Challenge are hosting their awards ceremony this week. I was fortunate to be a judge for the submissions. And the awards are happening in Toronto this week. The event is open to everyone. There is a chance to talk with submission developers, the judges, and the folks at the Royal Canadian Mint. The group of attendees is unbelievable!
It is going to be a very interesting night. The invited guest speaker is David Wolman Follow @davidwolman who is a Contributing Editor at Wired and author of The End of Money: Counterfeiters, Preachers, Techies, Dreamers–and the Coming Cashless Society
. It is going to be an awesome night talking about the future of currency, digital technology, and identity.
Guest Speaker – David Wolman

David Wolman is a nonfiction author and a contributing editor at Wired magazine. He has also written for publications including the New York Times, Wall Street Journal, Nature, Outside, Time, Newsweek, and Discover, and his work has been anthologized in the Best American Science Writing series. His long-form feature about revolutionaries in Egypt, "The Instigators," was nominated for a 2012 National Magazine Award for reporting. Wolman's latest book, The End of Money, is a globetrotting exploration of a topic that many readers have always taken for granted: the cash in their pockets. His previous books are A Left-Hand Turn Around the World and Righting the Mother Tongue. He is a graduate of Stanford University's journalism program and a former Fulbright journalism fellow in Japan.
BTW how did I end up on this panel of judges:
The group will be in Toronto at this event. It is a small intimate event. If you are interested in commerce, currency or mobile tech, I'd attend just to get access to these people.