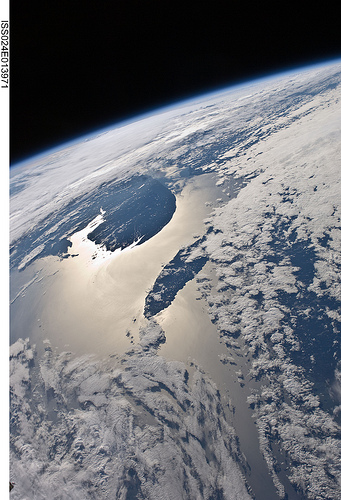 Some rights reserved by NASA's Marshall Space Flight Center
University's play a role in startup communities. Brad Feld's Boulder Thesis (and I bring it up because he is coming to Toronto on October 30th) says that the people that attend and work at the university are the most important contribution to the startup community a university can make. The institutional components (labs, programs, and technology transfer offices) are less important according to Feld and when they are done wrong they are more damaging than helpful to startups.
In Toronto you have a number of schools to feed the community; Ryerson, George Brown, York, OCAD, Sheridan, and of course the University of Toronto.
The University of Toronto is the top ranked school in Canada and around the top 20 mark globally according to various rankings. As one of the oldest institutes of higher learning in Canada where some of the proudest scientific discoveries in the country's history have been made (Insulin, stem cells, etc) there is a lot to talk about in terms of research. It is 21st globally in engineering and computer science yet it feels like it is hardly part of the conversation with regards to the startup community in Canada. That should be ok, they are a feeder to the community as Brad Feld defines it. I disagree with it being ok. I believe if there is a lack on entrepreneurial activity on campus that campus likely does not feed the community anywhere close to its potential.
Beyond those that would feed the community there are many potential leaders on the campus from faculty (many have founded companies and had exits) to students that are confined by the silos that naturally occur in large institutions. Outsiders might point to MaRS as the main effort related to the university, it's not, although it certainly has helped. There are a load of new programs that are working on building entrepreneurial culture on campus. The following is a non-comprehensive list:
All of these programs represent a positive focus on entrepreneurship and commercialization that is gaining momentum. The last one, Creative Destruction Lab, is particularly interesting (disclaimer, I am involved there) because it is located in the Rotman School of Management and is being designed to build a bridge across the silos as well as into the Toronto startup community. It also hosted a DemoCamp event at Rotman for the University community that attracted over 300 people (two thirds engineers) and 44 people applied to present in September. More are being planned and applications to be part of the lab program itself are open to all UofT students and Alumni until October 14th.
As the entrepreneurial momentum builds on the University of Toronto campus I believe it will fill one of the gaps that currently exists in Toronto's startup community by both educating students that feed the community and attracting faculty (and their spouses) from abroad that could be globally connected leaders in the community.