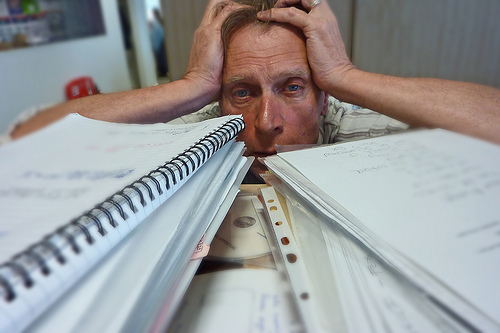 Some rights reserved by net_efekt

StartupNorth contributor Ray Luk (LinkedIn, @rayluk) announced the launch of Scalability Inc. (@scalabilityinc). It's a great service that provides backoffice services including bookkeeping, accounting, government filings, payroll, record keeping, and human resources. It's the combination of tools and the people with the expertise to help with timing that can make a huge difference. Ray seems to have nailed a need in the marketplace with Scalability Inc.
It's great to see startups building these unsexy tools, and sharing their experiences. It's particularly interesting to see how many Canadian startups are playing in the unsexy backoffice space. Scalability Inc., Wave Accounting (announced $12MM from Social+Capital), TribeHR ($1MM from David Skok at Matrix Partners), Shopify ($22MM from Bessemer), Dayforce (acquired by Ceridian), it seems like Canadians like critical business apps.
What are the must have tools that you are using in your startup's back office?
Sales & Inventory
Analytics & Business Intelligence
CRM
Human Resources
Accounting & Payroll & Expenses
Invoicing
Payments
Legals
Bookkeepers & Accountants
What are you using in the back office? Who are the consultants and providers that we've missed?