It feels like come the lazy days of July and August most of Canada shuts down for summer vacation. There are no new deals to be done. There are meetings, lunches, maybe even a golf foursome but not new deals. So why not take the opportunity to attend one of the local events with other geeks, entrepreneurs to learn and share your experiences.
DemoCamp


The next Toronto DemoCamp is happening June 9, 2011. We are very lucky to have Howard Lindzon keynoting. Howard is a long time friend of StartupNorth. He has been kind enough to attend StartupEmpire and even kinder to let us republish some of his posts here. This will be an awesome session focused on helping entrepreneurs.
Guelph
,
Edmonton
,
Calgary
, there are LaunchParties and
New Tech Demos
. These are great ways to get out of the office/garage/basement/cube and start talking to real people, hustling for attention and gathering feedback.
StartupFestival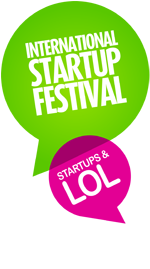 Montreal is an awesome city in the summer time. There is the Comedy Festival. There is the Jazz Festival. There is the Grand Prix du Canada. The event is being hosted by Dave McClure who knows a thing about making making new opportunities. He runs 500Startups and the ultimate startup travel event, Geeks on a Plane. StartupFestival is a great opportunity to visit a historic city, and plan on building new relationships and discovering new business opportunities.
Grow Conference

And just in case you didn't have enough of Canada's favorite entrepreneurial bad boy, Howard Lindzon, you can see him again in Vancouver at Grow Conf 2011. This was one of my favourite events in 2010. Debbie Landa and the team at Dealmaker Media have put together a great event that mixes Canadian entrepreneurs (Brian Wong, Garrett Camp, Howard Lindzon, Leonard Brody) with decision makers from Silicon Valley (Wesley Chan – Google Ventures, Mike Parker – TribalDDB, Mike Ghaffary – Yelp, Rob Hayes – First Round Capital). I had the opportunity to talk to Minister Clement at the cocktail hour about brain drain, homecoming, funding, angel investing and other things. It was a great conference focused on helping Canadian entrepreneurs.
Making Lemonade
Rather than lament about the downtime. There is an awesome opportunity to use the dog days of summer in Canada to keep networking and connecting with other entrepreneurs, with investors from the US, and to set up opportunities that might come to fruition later in the year. I love the program goals of Geeks on a Plane.
Meet startups, geeks, and investors in cities around the world.
Learn about trends in internet, mobile, and other tech platforms.
Gain insight into local markets, demographics, business models.
Meet cool people, new ventures, have fun on planes, trains, buses.
My advice, is you should stop bitching about the travel costs and figure out how to make an investment in yourself, your startup and the community and figure out how to attend one of these events and get back more than you put into travel and lost opportunity. There are lots of great opportunities to meet customers, potential investors, to find new partnerships, and to grow your business. If you don't see an opportunity, try making one, host a party, do a customer event, plan a launch. Make it work. Debbie and Philippe and everyone involved with both StartupFestival and Grow Conference are dedicated to making great startup conf0erences in Canada, but they are not going to do it all for you. Use these events to make an opportunity.