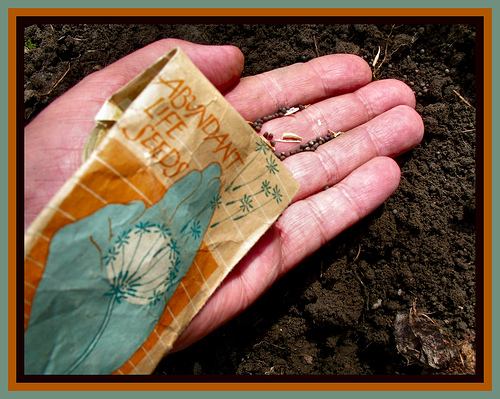 Some rights reserved Photo by Pictoscribe
I started writing this post while working on my presentation for Enterprise Toronto's Small Business Forum 2010 on raising capital for high growth businesses. I'm by no means an expert at this topic, but there are a lot of basics that entrepreneurs and growth businesses can learn about both the type of capital and when to raise it. But Manu Kumar's (LinkedIn) must-read post (and the comments) about his Thoughts on Convertible Debt got me to thinking I would publish my list of resources. And Adeo Ressi's (@adeoressi) thoughts on Year of the Startup Default includes implications for entrepreneurs raising a lot of debt, because if Series A funding is more difficult to find than getting traditional bank loans or other sources of capital become more difficult with a large, even capped, debt load. There are a lot implications for entrepreneurs.
The starting point for my now almost 6 month old talk is the fantastic article by Bernard Lunn on Read-Write Web, The Capital-Raising Ladder, which defines the different types of capital that is available to startup companies and founders. The "ladder" concept is key in the article. Entrepreneurs generally have to start at the bottom of the ladder and work their way up each "rung". Certain entrepreneurs can skip some of the rungs on the ladder particularly if they have had success in the past, i.e., it's way easier for someone that has built a successful publicly traded company to raise angel or VC money than a student first out of school, but since much of this is a meritocracy it is easy for young entrepreneurs to demonstrate their ability to build successful companies and raise additional capital.
The implications of Manu Kumar's post and Adeo Ressi's are about the prevalence of startups raising convertible debt with angel investors because it is en vogue. Nivi (@venturehacks) has provided some of the best advice on founder fundraising at Venture Hacks and some good analysis of the impact and benefits of debt for entrepreneurs in his comments:
"Notes were good technology a few years ago but now there are better technologies like Series Seed that have many of the benefits of debt (speed, simplicity, less negotiation). And debt is pretty complicated when you really look at it. I'm guessing we'll be back to equity in a couple years, for the better. But Series Seed and other equity docs need to be tested a bit more too.

2. You can work around this in two ways. The company can't pay back the debt and it converts to equity at maturity. I always include these in debt agreements." – Babak Nivi comment on Thoughts on Convertible Debt
The goal here is for entrepreneurs to have access to information to make informed decisions. I hadn't thought about the impact that the potential debt load might have on Influitive's ability to raise loans vs financing in the future.
I'm interested in the thoughts from Boris Wertz (@bwertz), Roger Chabra (@rogerchabra), Scott Pelton (@spelton), Chris Arsenault (@chrisarsenault), Mark MacLeod (@startupcfo), Craig Netterfield (@cnetterfield), Jordan Banks (@Jordan_Banks), Ben Yoskovitz (@byosko), John Philip Green (@johnphilipgreen) and others.
What are the unique implications for Canadian founders in that are unique to the considerations for convertible debt?
What are you thoughts on convertible debt notes as an investor?
Resources for Entrepreneurs
Here's my short-list of resources around the mechanics of raising money and evaluating the documentation.